b

EURO

I

MPULSE

SOUnD STUDIO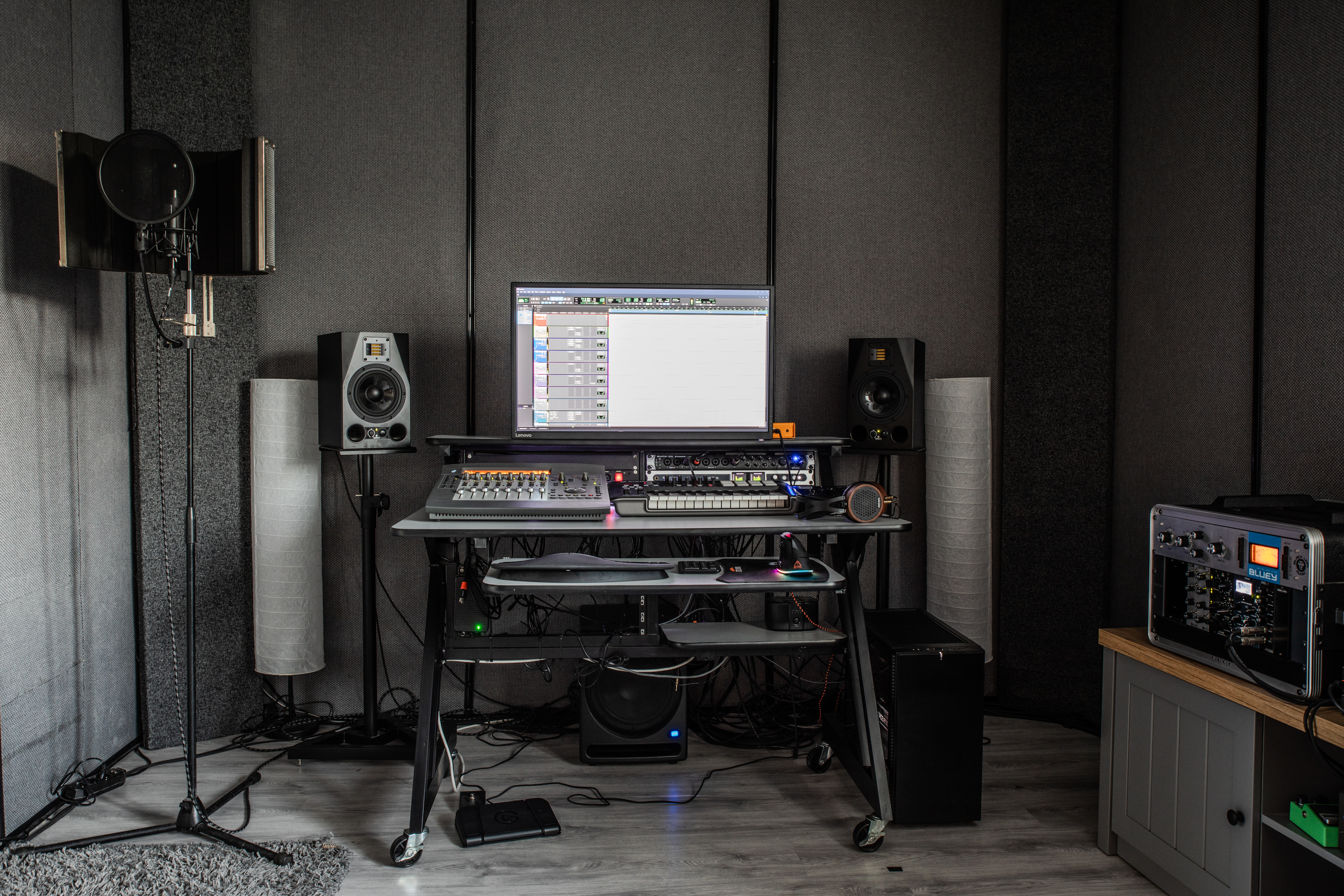 S
SERVICES
---
recording, mixing, mastering, production, editing
creating MIDI - instruments, samples
reamp - digital (Kemper, VST), reamp - analog (tube amp), remic (Slate digital - VMS), vocal tuning (Melodyne)
project finalization for distribution in .nrg , wav, mp3, flac
session musicians - professional composing and recording guitar, bass, drums, ... for most of common genres
P
PRICING
---
---
13 Eur / 60 min
Mix + Master + 2 revisions
---
100 Eur / song
---
40 Eur / song
larger projects at a negotiable price
possibility of rent drums and guitars after agreement
R
REQUIREMENTS FOR MIX AND MASTER
---
MIX
determined track tempo (BPM) – acceptable Guitar Pro project, .mid file
all tracks should be recorded, tuned, edited properly – there will be no further changes, otherwise tracks will be send back or charged extra for editing
titled tracks (Main vocal 1, Guitar L, Guitar R …)
in project bypass all spaced effects (hall, delay, etc. – until it's already recorded in track or necessary to use)
track volume set to 0 db
panorama set to center
recorded track shouldn't peak over -6 db
mono tracks export in mono
stereo tracks export in stereo
sample rate 44,1 khz and more
bit depth 24 bit and more
format wave
If you have any questions, please contact us.
MASTER
in project bypass all master bus effects (compressor, limiter, equalizer, etc.)
volume of master bus set to 0 db
recorded track shouldn't peak over -3 db
sample rate 44,1 khz and more
bit depth 24 bit and more
format wave
If you have any questions, please contact us.
P
PREPARATION FOR RECORDING
---
we always record with metronome (except of specific bands)
prepare tempo map in .mid, guitar pro, on paper
prepare track with recorded instrument for better orientation in song during recording drums, for example guitar (the recording starts mostly with drummer)
you can send prepared materials in advance for check (cooperation possibility)
C
CONTACT
---
nisoundstudio@gmail.com
+420 774 456 678
Jakub Malasek
Vranova 58
621 00, Brno, Czech Republic
IN: 88242901
natural person registered in trade register since 1. 12. 2016
File: OŽÚ/22334-2016/HUB

Recording drums in Brno - Bohunice.
R
REFERENCES
---
Acoustic music
Grunge
Hardcore
Indie / Rock
Instrumental
Metal
Musical vocals
Pop
Progressive metal
Progressive rock
Punk rock
Rock